Cosmetic Dentistry in St. Louis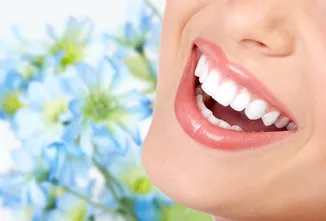 The Most Modern Cosmetic Dentistry Techniques for Your Best Smile
Your smile should make you feel great about how you look; however, if you are dealing with chipped, uneven, or misaligned teeth then you may be feeling less than confident. That's okay; there is where our St. Louis, MO, dentist Dr. William Whitson and the team at Concord Dental Group come in. Crafting gorgeous smiles is our specialty, and we are dedicated to providing you with the treatments and care you need to get the smile you deserve. Let's discover what cosmetic dentistry can offer you.

Improving Your Appearance with Cosmetic Dentistry
Patients come into our practice wanting to change their smiles in a multitude of ways. Some just want to have a whiter smile, while others are dealing with tooth loss. Here at Concord Dental Group, we are able to handle any and all of your cosmetic issues to help you feel more confident in your smile's appearance. This is why we offer a full range of cosmetic services that can be tailored to your specific goals.

A Brighter Smile is On the Way
Want to up the radiance factor on your smile? Feel like your smile has lost its luster? Then our professional teeth whitening may be the ideal solution for you to get your smile's vibrancy back on track. Whether you want to whiten from the comfort of home or let Dr. Whitson and his team do all the work, we offer both in-office and at-home whitening treatments to cater to your needs. If you need to get a visibly whiter smile before your upcoming wedding, our in-office system can get your teeth multiple shades whiter in just one hour.

Correct Dental Flaws
We all know that even the smallest chips and cracks in teeth, and even misalignments, can make us feel self-conscious. The good news is that we offer several ways to fix these issues. For minor chips, cracks, and unevenness we can utilize dental bonding, which involves applying and shaping a tooth-colored resin to these areas to improve the shape, size, and appearance of a tooth. Teeth that are excessively sharp or taller than the rest of your smile can also be buffed down with tooth contouring.

Of course, for more widespread flaws including crookedness, crowding, and gaps between teeth, dental veneers are the number one cosmetic treatment that can hide all of these imperfections. These high-quality porcelain shells can provide incredible results for our patients looking to improve their smiles as a whole. By affixing these porcelain shells to the front of your teeth we can correct:
Gaps between teeth
Chips and cracks
Slightly crooked teeth
Minor crowding
Uneven or oddly shaped teeth
Severely stained or discolored teeth
Talk to us about cosmetic dentistry today
If you are interested in learning more about the cosmetic dentistry services we offer our St. Louis, MO, patients, then call Concord Dental Group at (314) 842-2038 to schedule a no-risk consultation.